New video explains how public procurement can advance equality in construction
---
In this short video Professor Tessa Wright sets out why she believes that public procurement can be an effective tool for increasing employment opportunities for groups that are under-represented in the UK construction sector.
Only 12% of those working in the construction industry in the UK are women and only 5-7% are from ethnic minority backgrounds. The picture is even starker in the building trades, where women account for just 1% of the workforce. Such low numbers persist despite numerous equality and diversity initiatives in the sector in recent years. There is plenty of evidence to suggest that the problem isn't that women or ethnic minorities don't want to work in construction, but instead the low numbers are a result of traditional and often discriminatory recruitment practices. As well, the workplace culture can be unwelcoming to women and minorities.
But can public sector procurement offer a solution? Our current research project, Buying Social Justice through Procurement, is exploring whether public procurement can overcome these barriers by setting equality objectives in the contracting process and monitoring the progress of contractors. Early evidence suggests that this can work, where the client – or public body in charge of a project – sets ambitious objectives from the start. The construction of London's Olympic Park and the HS2 rail infrastructure project are just two successful examples. Our research project seeks to uncover further examples of good practice across England, Wales and Scotland.
Tessa's 4-minute video was made by the Centre for Research in Equality and Diversity at Queen Mary University of London – an international research centre at the leading edge of equality and diversity research – to explain why we believe that public procurement can bring about greater diversity in the construction workforce.
Watch video here: Can public procurement be used to advance employment equality in construction?
Follow the Buying Social Justice project website, Twitter and LinkedIn to keep up to date with the progress of the research.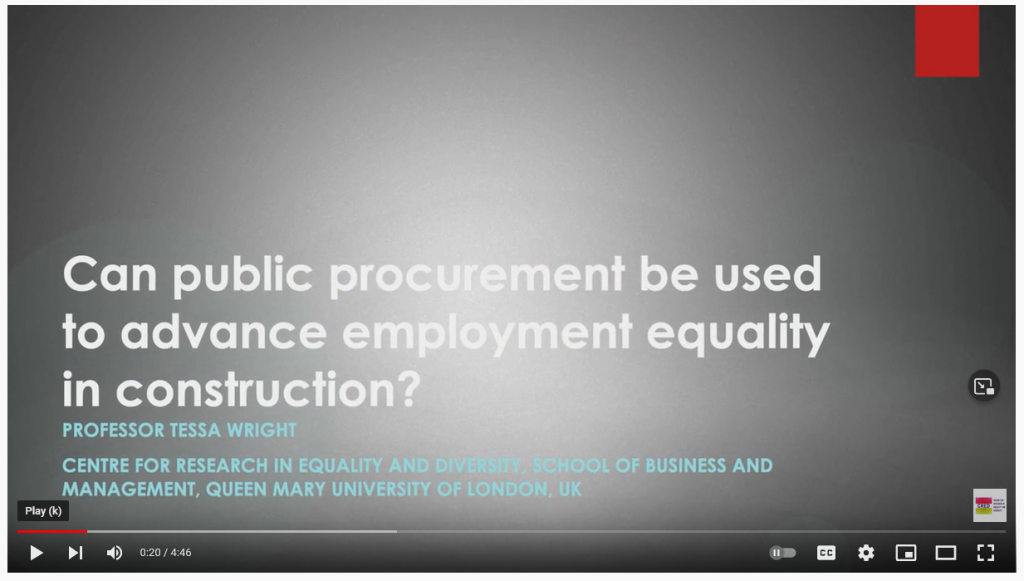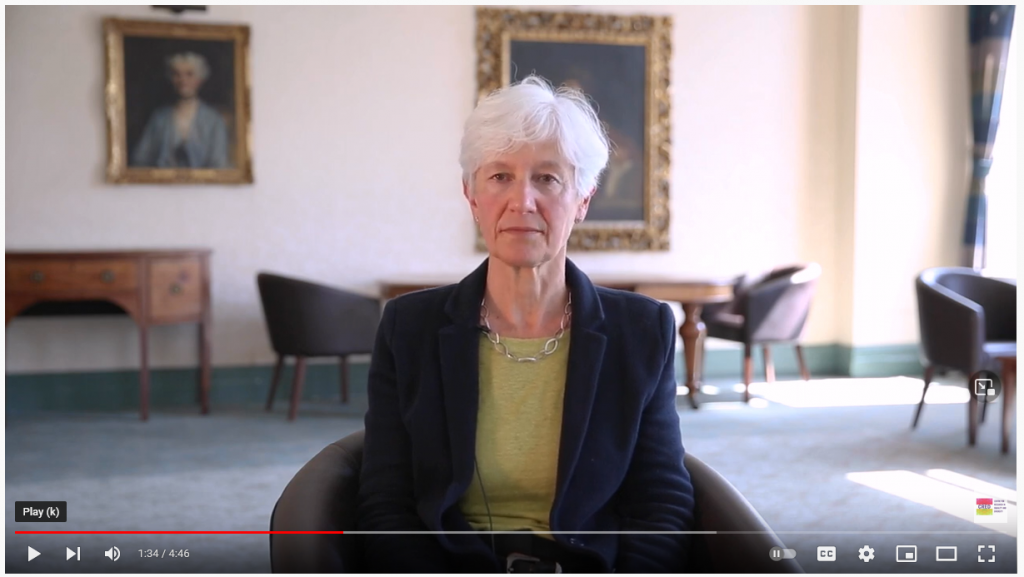 Join Mailing List